Chili Cook-Off Rules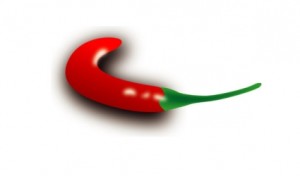 Entering the contest is free, but a minimum of 1 gallon of chili must be cooked to share and judge.
Teams are welcome!
Sign-ups must be completed by Friday April 29th (prior to midnight).
Chili must be prepared in a sanitary manner and must be kept at a minimum of 140 degrees and covered with a lid when not serving.
Chili should arrive in a working crockpot and should arrive HOT.
All ingredients must be edible and readily purchased at a major grocery store and contestants should provide a list of ingredients on display at the table.
Contestants should be willing/able to sample his/her own chili.
Each contestant will be assigned a contestant number for anonymous judging.
Contestants must agree to the terms that the public will be consuming the chili at the event.
Chili should be made from scratch.
Contestants should have the chili ready and at the church by 11:45AM on May 1st.  Chili can be brought as early as 10:20AM.
[gravityform id="3″ title="true" description="true"]
Note, a confirmation email will be sent to you upon completion of the sign-up.  Thanks!