Lifesong Church is excited to invite the community for an afternoon of music and food on May 1st.   The fun will include a chili cook-off contest and music from the Sandy Creek Gospel Bluegrass Band!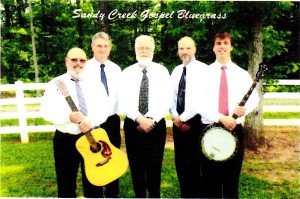 The event is free to the public and will include hot dogs, fun for kids, gospel bluegrass,…and CHILI, of course!   Bring your own comfy lawn chair and be ready to hear some great music and eat some yummy food.  AND if y'all have a hankerin' for cookin' chili, then we need ya!  All chili chef extraordinaires can enter into the cook-off to win a gift card.  Click the link below to see rules and sign-up for the cook-off.  Festivities begin at noon, but please feel free to join us for our weekly morning church services at 10:30AM.
Click here to sign-up as a contestant for the Chili Cook-Off!